OUR MISSION
A Team of Highly Experienced and Dedicated Contractors
Lifestyle Remodeling aims to conquer any feat in the construction and remodeling industry by providing a wide variety of services to commercial and residential clients. No job is too big or too small for us, and so we aim to treat each of our projects with the utmost care and attention.
"Very knowledgeable and friendly. Would certainly recommend."
Sept 25, 2019
"They are very professional and pay attention to the small details."
Jan 18, 2019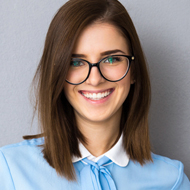 "They were able to stay on budget and get the job done when promised."
Feb 8, 2019
FULL-SERVICE CONTRACTORS
General contractors act as managers and tradesmen in a project
They may be either the Construction Manager or Construction Manager at Risk (CMAR) and are accountable for the subcontractors' quality of work.
They take full responsibility for the overall project coordination—from assessing documents to construction proper—and prioritize safety at all times. 
Applying for Building Permits
Providing Temporary On-Site Utilities
Disposing or Recycling of Construction Waste
Managing On-Site Personnel
Monitoring Schedules and Cash Flows
Providing Site Surveying and Engineering
Maintaining Accurate Records
Contact our reliable team today.
FIND US
12703 Spectrum Dr.
Suite 103
San Antonio, TX
78249
OPEN
Monday – Friday 9.00am – 6.00pm